Blandford Country Store
98 Main Street, Blandford, MA 01008
(413) 848-2800
The Blandford Country Store offers breakfast sandwiches, lunch and prepared meals to go, as well as basic grocery items, beer and wine.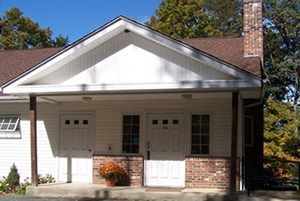 46 Woronoco Road, Blandford, MA 01008
  (413) 848-2057
The Blandford Animal Hospital is a caring, friendly group of animal care professionals dedicated to giving their clients and pets the best possible veterinary medical and surgical care possible in a warm and nurturing environment. They also have state-of-the-art imaging and diagnostics.
17 North Street, Blandford, MA 01008
  (413) 848-2443
The Blandford Country Club is a charming 9 hole course set in the Berkshire foothills. You can play a friendly round of golf, or tennis on one of two Har Tru courts, and take in gorgeous panoramic views in a relaxed atmosphere.
Blandford Historical Society & Museum
1 North Street, Blandford, MA 01008
Since 1935 when Dr. Plumb Brown founded the Blandford Historical Society at his Sunset Rock home, the Society has worked to procure and preserve items relating to the settlement and history of the Town and to promote historical study and research.
The Society's collections are housed in the former Center School on the town common and are open to the public by appointment. Programs are offered throughout the year at both the Historical Society and The White Church and all are invited to attend.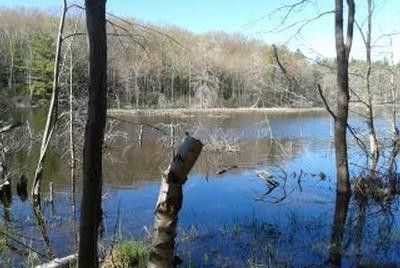 Carl Herrick Knittel Conservation Area
26 Herrick Road, Blandford, MA 01008
The Knittel Conservation Area in Blandford is a 254-acre tract comprised of fields, forest and the lovely Falls Brook. Several trails wind through the property, encouraging visitors to explore the woods and fields.
The conservation area helps protect the water supply of 250,000 people and preserve the rural setting for a working farm. Located at the end of Herrick Road, the parcel has been home to the Herrick family farm for generations. The area feeds the Cobble Mountain Reservoir, which serves as the drinking water supply for Springfield, Ludlow, Agawam, East Longmeadow, Longmeadow, and parts of Southwick and Westfield.
Download a trail map here.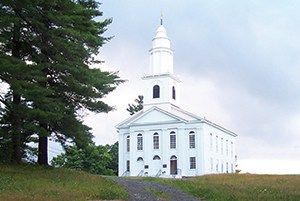 4 North Street, Blandford, MA 01008
  (413) 848-0108
The White Church of Blandford was built in 1822. It sits high on a hill in the center of Blandford, Massachusetts.
This historic building is owned by the Historical Society of Blandford and is maintained by community volunteers. It is open by appointment in the summer and is a beautiful setting for weddings and concerts.